ABOUT THE BOOK:
A hijacked airplane. A fatal disaster. A desperate soul in need of salvation …
Willow's spirited, carefree, and far too young to die. Trapped on a hijacked airplane with no promise of survival, Willow's forced to confront her darkest fear as well as her soul's deepest need.
Terror in the Skies is the first novella in the Turbulent Skies Christian Thriller series, an unforgettable collection of interconnected novellas about strangers traveling together aboard a doomed flight. Find out why Christian fiction readers can't stop raving about this heart-stopping, fast-paced series you can devour in a single sitting.
If you like harrowing stories of faith and redemption, spine-tingling adrenaline surges, and heart-pounding Christian suspense, you'll love these edge-of-your-seat novellas by USA Today bestselling author, Alana Terry.
Dive into the breathtaking Turbulent Skies series today. Just be careful … you may not be able to read just one!
Click here for your copy.
Book: Terror in the Skies
Author: Alana Terry
Genre: Christian Thriller Suspense
Release Date: November 12, 2019
MY THOUGHTS:
Terror is the Skies is my first read from Alana Terry, I've heard of her, her books, and I've seen her social media as suggested follow.
Terror in the Skies is a quick suspenseful novella that is told in first person. I wasn't expecting the story to be told the way it is … The story is all told by the main character, Willow, as she processes what happened after the fact, which I found to be ingenious. It was done in a way that wasn't boring, it kept my interest even when I thought it might end up to be a badly written book.
I voluntarily reviewed a complimentary copy of this book which I received from the author. All views expressed are only my honest opinion.
ABOUT THE AUTHOR:
Alana is a pastor's wife, homeschooling mom, self-diagnosed chicken lady, and Christian suspense author. Her novels have won awards from Women of Faith, Book Club Network, Grace Awards, Readers' Favorite, and more. Alana's passion for social justice, human rights, and religious freedom shines through her writing, and her books are known for raising tough questions without preaching. She and her family live in rural Alaska where the northern lights in the winter and midnight sun in the summer make hauling water, surviving the annual mosquito apocalypse, and cleaning goat stalls in negative forty degrees worth every second.
MORE FROM ALANA:
I'm excited to share my new Turbulent Skies Christian Thriller novella series with all of you! The inspiration behind this series came when I was taking a flight a few years ago … and indulging in one of my favorite past times – people watching! As I looked at the various passengers around me, I started to wonder about their lives … and it was from that line of thinking this novella series was born!
I first wrote a book about a terrifying experience on board an airplane years earlier, (Turbulence, Book #5 in the Kennedy Stern series) and because many members of my amazing Readers' Club had been asking me to write a book featuring Willow, one of their favorite characters from the Kennedy Stern series, it seemed fitting that Willow gets to be the star in the first of these novellas.
Terror in the Skies is Willow's story. She's a chic Alaskan college student, a free spirit who finds herself sharing a dorm room with a conservative Christian missionary kid. Willow first makes her appearance in the Kennedy Stern Christian suspense series, meaning that over a hundred thousand readers have met her!
I can't tell you too muchabout this life-of-the-party aspiring actress (mostlybecause I don't want to spoil anythingfor you if you happen to still be making your way through the Kennedy Stern books). But I can tell you she is the first main character in this six-book novella series that helps answer the question: "Who are you really sitting next to hundreds of feet up in the air?"
Maybe, like me, after reading this series, you'll never look at your fellow passengers the same way!
BLOG STOPS:
Book Reviews From an Avid Reader, April 20
My Devotional Thoughts, April 20
Locks, Hooks and Books, April 21
Read Review Rejoice, April 21
Texas Book-aholic, April 22
Just Your Average reviews, April 22
Debbie's Dusty Deliberations, April 23
deb's Book Review, April 23
Inklings and notions, April 24
Blogging With Carol, April 24
For the Love of Literature, April 25
Babbling Becky L's Book Impressions, April 25
Ashley's Bookshelf, April 26
D'S QUILTS & BOOKS, April 26
Betti Mace, April 27
janicesbookreviews, April 27
Emily Yager, April 28
Genesis 5020, April 28
For Him and My Family, April 29
Hookmeinabook, April 29
She Lives to Read, April 30
Mary Hake, April 30
Tell Tale Book Reviews, May 1
Maureen's Musings, May 1
Splashes of Joy, May 2
Book of Ruth Ann, May 2
Truth and Grace Homeschool Academy, May 3
Bookishly Beverly, May 3
GIVEAWAY: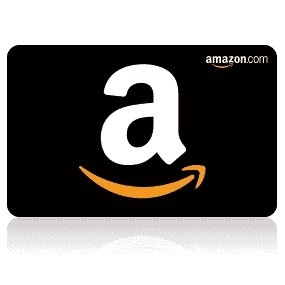 To celebrate her tour, Alana is giving away the grand prize of a $30 Amazon Gift Card!!
Be sure to comment on the blog stops for nine extra entries into the giveaway! Click the link below to enter.
https://promosimple.com/ps/f8f2/terror-in-the-skies-celebration-tour-giveaway