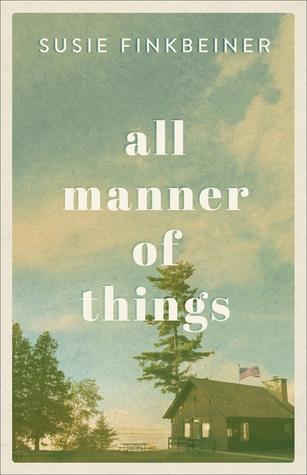 About:
When Annie Jacobson's brother Mike enlists as a medic in the Army in 1967, he hands her a piece of paper with the address of their long-estranged father. If anything should happen to him in Vietnam, Mike says, Annie must let their father know.
In Mike's absence, their father returns to face tragedy at home, adding an extra measure of complication to an already tense time. As they work toward healing and pray fervently for Mike's safety overseas, letter by letter the Jacobsons must find a way to pull together as a family, regardless of past hurts. In the tumult of this time, Annie and her family grapple with the tension of holding both hope and grief in the same hand, even as they learn to turn to the One who binds the wounds of the brokenhearted.
Author Susie Finkbeiner invites you into the Jacobson family's home and hearts during a time in which the chaos of the outside world touched their small community in ways they never imagined.
My Review: I can't do my normal break up of a review for this one . . . It is so good, sad, heartbreaking, loving, wonderful and horrible all at the same time. Through the whole book I knew the ending . . . I often know the ending of a book a quarter of the way through but what I didn't see coming was the feelings with this emotional roller coaster of a read.
Every word was filled with a perfect blend of the time surrounding the Vietnam war and a turning point of our country.
I'm amazed at this wonderful piece of artfully woven fiction. Vietnam is something I've been interested in but haven't really looked into, I'm a history nerd I research so much history but I know little of this time and this book makes me want to know more (a plot bunny is spinning in my head as I type this…) And I hope to find more books like this one. It is indeed a need to read for anyone who likes to know more about the war with Vietnam, more recent historical events and Christian fiction. This book is good for anyone 13 up though maybe better for 13/16 since their are details about the war though they are only mentioned and not "shown on screen"…
I still have tears in my eyes from reading this book.
I think my review is done other then mentioning that I received this book from Revell in exchange for my honest review, all the thoughts are my own and I am happy to provide it…